What will you be doing?
As a teaching volunteer in Tanzania you will be helping to provide lessons to children in one of our local partner schools. These schools are often underfunded and consequently under-staffed, this is where your hands is needed!
Whether you are a qualified teacher or a student, you could help to make a big impact on the lives of underprivileged children in Tanzania by teaching at school or helping to play with kids, cooking and cleaning at school, small maintenance at school or home.
For primary level (age 6 to 15 years, standard 1 to 7), typical subjects for foreign volunteers and interns to teach include English language, reading and writing  and mathematics, classes are typically taught in English.
Tanzanian schools are very active places where students extremely ready to learn. Working in a school in Tanzania, you may be asked to take lessons in English, maths or science, but don't worry if you feel your strengths lie outside these areas, children you teach will benefit from your ability to construct sentences in English. 
Types of Accommodation in Arusha
We have two choices of accommodation whereby you have options as follows: Book and Stay at the budget hotel or homestay (at your own budget $15-$50 per day). To be hosted at the School Owner's family home, be part of the family and learn about local food, language and lifestyle while volunteering at school (note accommodation based on availability and some cost to cover).
SCHEDULE AT PATMOS ISLAND SCHOOL NURSERY & PRIMARY
Volunteers teaching in Tanzania are generally expected to work at their placement five days a week. Weekday mornings will start with breakfast at
 Accommodation house or Family Home then take a bus to school, classes normally starting at around 8.30am. 
Mornings are usually devoted to traditional school subjects, usually divided into classes of one hour each. At around 12pm you'll get a break for lunch, which you can take with other volunteers and local staff. In the afternoons you'll be taking additional classes but there is often time for games and sports and it will be you're job to help run these.
You will generally finish you're placement teaching in Tanzania at around 5pm, though you'll find that the children will often want you stay around to play! After you're placement you'll get a chance to unwind with others and local team members, At the weekends are also you're own but there are always plenty of extra Adventures to do in Tanzania!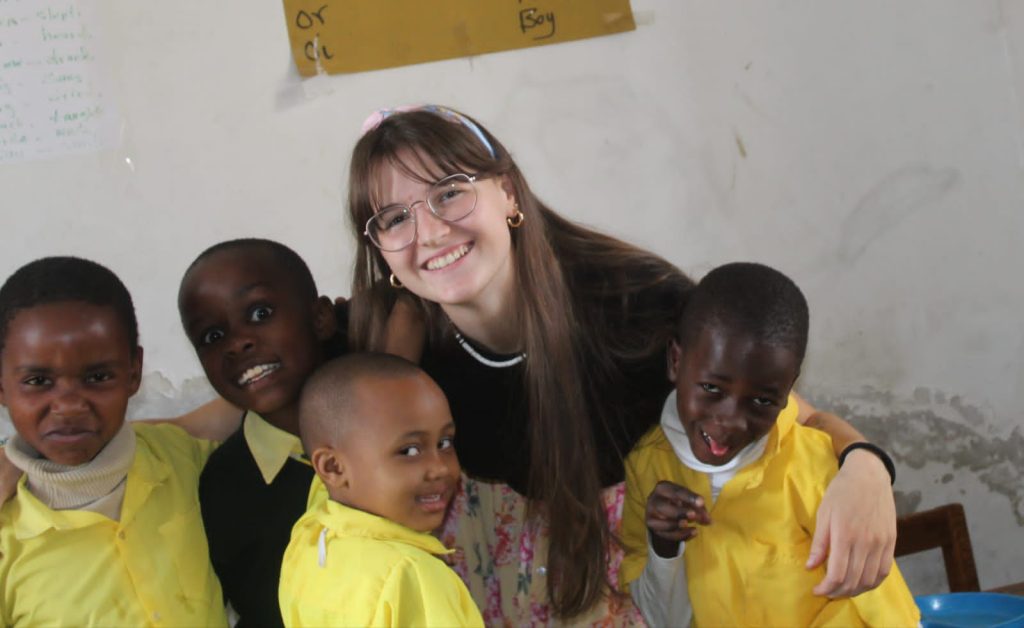 WHAT TO DO BEFORE TRAVELLING TO TANZANIA VOLUNTEER
Book your flights to Kilimanjaro international airport
Get malaria prophylaxis 
Get the PCR Test
Get all the following vaccinations: Yellow Fever, Cholera, Typhoid Fever and Tetanus. Make sure also that your MMR vaccination is still valid.
Go through medical check-up to avoid any unpleasant surprises. 
Share with Travel Season Team about all your medications, chronic illnesses, sicknesses, allergies 
Get appropriate travel insurance 
Make sure your passport is valid 6 months after your trip
Find out about getting your Visa to Tanzania (https://eservices.immigration.go.tz/visa/)